Andrew Ruiz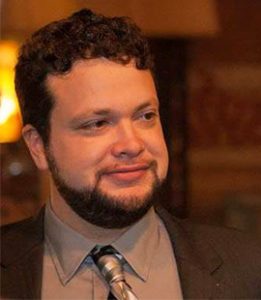 Andrew Ruiz is a filmmaker and educator working in New York and Los Angeles. Prior to joining NHSI, he taught film courses at Barnard College and Columbia University. Andrew has created filmmaking curriculums in collaboration with various institutions, dedicated to developing confidence through storytelling. Through Project FOCUS, Andrew help develop an arts education program for underserved high-school communities, culminating in a 6 week film summer intensive. He's also been a guest teaching artist, most notably at the Cinema School, the nation's first magnet high-school for film.
Andrew's short films have screened at festivals across the globe, including TIFF Kids, Hamptons International, and most recently, the Ajyal Film Festival in Doha, Qatar. His adaptation of Sue Carpenter's 40 Watts is currently in development with TrustFall Films. His work focuses on the stranger aspects of true stories.
Andrew received his MFA in Film from the Columbia University School of the Arts.