Debate Faculty – 6 week, 4 week, & 1 week

Daniel J. Fitzmier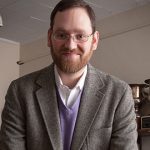 Daniel J. Fitzmier is the Director of Debate and a Senior Lecturer in Northwestern's School of Communication. Over the course of his career, he has coached 10 different teams to the Finals of the National Debate Tournament, including the National Champions in 2015, 2011, 2005, 2003, 2002, and 2000. He has also coached seven Copeland Award-winning teams, the award given to the team with the top overall performance each debate season. He has coached two Top Speakers at the NDT and is the only coach to ever coach more than one woman to win that award. Dr. Fitzmier has received the James J. Unger Award more than any other coach – having been awarded that honor in four of the last eight seasons. He was voted the National Debate Coach of the Year in 2012 and has coached fifteen teams to the Final Four of the National Debate Tournament as well as seventeen top five Copeland finishers in his seventeen years of working as an assistant, graduate student, and director. The summer institute in 2019 will mark the thirtieth Northwestern Debate Institute at which he has served as the director or instructor.
Jeff Buntin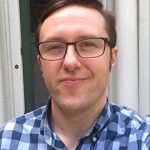 Jeff Buntin coaches debate at Northwestern University. During his tenure, Northwestern's teams have won the NDT twice, reached the finals three times, received four Copeland Awards, and won virtually every major invitational tournament and round robin. He is widely regarded as one of the leading neg strategists and researchers in college debate, and is an ideal instructor for anyone looking to improve at research, file construction, and any aspect of debating on the negative.
Dave Weston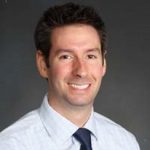 Dave Weston has been coaching high school policy debate for over a decade. After working with Pittsburgh Central Catholic, he spent four years coaching Cathedral Preparatory School in Erie, PA. He has just finished his sixth year coaching at New Trier High School in Chicago's north suburbs. During the span of Dave's coaching career he has coached state champions in both Pennsylvania and Illinois. His teams have consistently debated in the elimination rounds of regional and national tournaments including the Niles Township Invitational, Greenhill Fall Classic, Heart of Texas Invitational, University of Michigan tournament, the Glenbrooks, The Paradigm at Dowling Catholic, the John Edie Holiday tournament hosted by the Blake School, The Barkley Forum at Emory University, and the Cal Invitational at UC Berkeley. During his time at New Trier, the school has qualified teams to the Tournament of Champions with finishes in the 2017 semifinals and 2016 octofinals. New Trier's teams have also qualified for the elimination rounds at the National Debate Coaches Association national championship. In addition to coaching and teaching, Dave has served as the president of the Illinois Debate Coaches Association and is currently on the executive board of the National Debate Coaches Association.