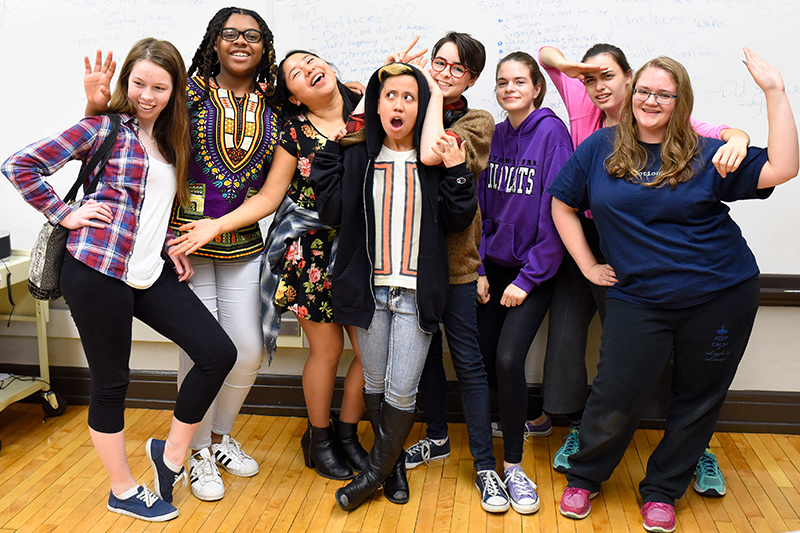 I learned so much more than I bargained for…It was a wonderful opportunity to make connections and be surrounded by people who thought the same way as me. I already loved playwriting but now I have the tools to continue it."

In 2016, NHSI piloted an exciting new program with four Chicagoland high schools to teach students the art of playwriting. In our first year, 100 students were guided through the process of creating an original 10-minute play; over the course of 10-12 sessions, students participated in workshops, discussions, and writing exercises as they learned the basics of dramatic structure, honing their individual voices to develop their scripts. The program was such a success, that in the fall of 2017, NHSI enlarged its reach to 3 more local high schools and after 4 years, NHSI has worked with 10 Chicagoland high schools and served 1,000 students.
In 2019, the program was expanded to Los Angeles, where we worked with students in 3 high schools.  This year, we have expanded our reach in L.A. to 8 high schools, serving approximately 200 students.
Current participating high schools include:
Evanston Township High School, Northside Prep, Lincoln Park High School, Mather High School, Glenwood North, Lane Tech High School, New Trier High School, ChiArts and Senn High School.
Hollywood High School, Beverly Hills High School, Alliance Leichtman Levine, Millikan, Windward, Orthopedic Medical Magnet School, Long Beach Polytechnical, and Alliance Judy Ivy Burton
I wanted to say thank you so much for providing this unique experience for me.  I was one of the selected students for Southern California to participate, and I can honestly say that this was one of the best experiences of my life.  I would recommend this program to anyone who is passionate about playwriting.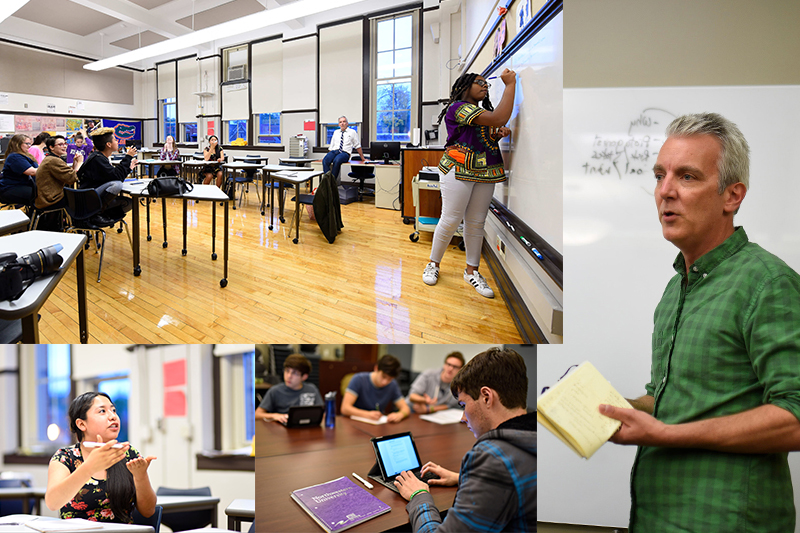 I developed a stronger work ethic and better collaborative skills. I loved the way we were taught and how organically we were able to come up with ideas. I just wanted to continue creating."

Participants in the program, primarily sophomores and juniors, range in skill and writing experience. At the end of the session, interested students have the opportunity to apply to participate in the Online Summer Playwriting Intensive that takes place June 28th-July 17th, 2021.
Educators and students who are interested in having this program at your school can contact Jennifer Avery, Director of NHSI at jennifer.avery@northwestern.edu.
3-Week Online Summer Playwriting Intensive
In this 3-week summer intensive, the select group of students craft their plays in a professional and educational environment. Every morning, the students work on their writing in a master class led by a professional playwright. In the afternoon, students participate in a New Development Play Workshop and a Television Pilot Class. In this process, playwrights have the opportunity to receive feedback from professional mentors and take what they learn from rehearsal back into the morning masterclass.
The process will culminate in an online reading of student plays read by professional actors.
Check the website regularly for information about applications opening!

[T]he staged reading surpassed my expectations and was unlike anything I had experienced before. I don't think it was an experience I could have found anywhere else…Thank you for a great 2 weeks!"



The Cherubs program has taught me that success requires hard work and dedication."