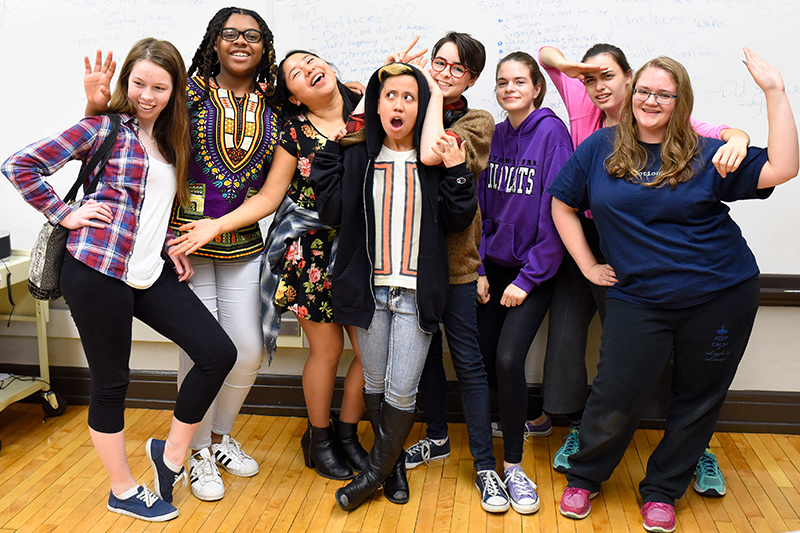 I learned so much more than I bargained for…It was a wonderful opportunity to make connections and be surrounded by people who thought the same way as me. I already loved playwriting but now I have the tools to continue it."
The people I met and instruction I got were better than I could have imagined."
In 2016, NHSI piloted an exciting new program with four Chicagoland high schools to teach students the art of playwriting. In our first year, 100 students were guided through the process of creating an original 10-minute play; over the course of 10-12 sessions, students participated in workshops, discussions, and writing exercises as they learned the basics of dramatic structure, honing their individual voices to develop their scripts. The program was such a success, that in the fall of 2017, NHSI enlarged its reach to 3 more local high schools and after 4 years, NHSI has worked with 10 Chicagoland high schools and served 1,000 students. In 2019, the program was expanded to Los Angeles, where we worked with students in 3 high schools.  This year, we have expanded our reach in L.A. to 8 high schools, serving approximately 200 students.
Current participating high schools include:
Evanston Township High School, Northside Prep, Lincoln Park High School, Mather High School, Glenwood North, Lane Tech High School, New Trier High School, Providence St. Mels, ChiArts and Senn High School.
Hollywood High School, Beverly Hills High School, Alliance Leichtman Levine, Millikan, Windward, Orthopedic Medical Magnet School, Long Beach Polytechnical, and Alliance Judy Ivy Burton
I wanted to say thank you so much for providing this unique experience for me.  I was one of the selected students for Southern California to participate, and I can honestly say that this was one of the best experiences of my life.  I would recommend this program to anyone who is passionate about playwriting.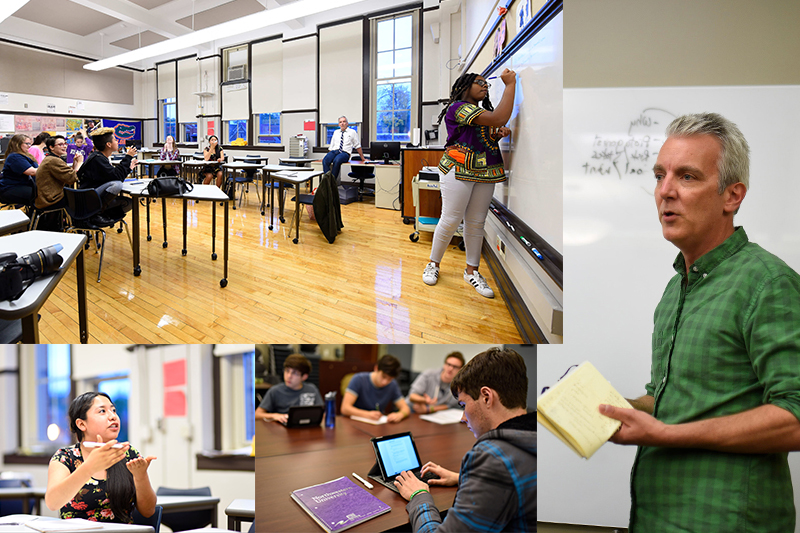 I developed a stronger work ethic and better collaborative skills. I loved the way we were taught and how organically we were able to come up with ideas. I just wanted to continue creating."
Participants in the program, primarily sophomores and juniors, range in skill and writing experience. At the end of the session, interested students have the opportunity to apply to participate in the Summer Playwriting Intensive that takes place June 26th-July 9th, 2022.
Educators and students who are interested in having this program at your school can contact Jennifer Avery, Director of NHSI at jennifer.avery@northwestern.edu.
This program is funded in part by a generous grant from the JCCC Foundation

Online Spring Break Playwriting Boot Camp
April 11 – April 15, 2022 
Tuition: $250
NHSI playwriting staff will guide students through a fast paced, distance-based playwriting process.  Email correspondence will begin two weeks before Spring Break with guided brainstorming assignments and material to read.  We will then hit the ground writing and finish our 5-day intensive with a first draft of a 10-minute play.  Schedule will include one 90-minute group Zoom session per day, optional office hours with instructors for additional feedback and notes, masterclasses with industry professionals, and many hours of personal writing time.
Interested students will have the opportunity to apply for our Summer Playwriting Intensive on the Northwestern campus where they will take classes with other theater and film/video aspiring artists from around the country while workshopping and developing their plays for a final staged reading before an audience of friends and family.
This program is available to students who are currently in their freshman, sophomore, or junior year of high school.
"I never thought about being a professional writer in my life but this program showed me all the possibilities there are to write as your profession. Now I'm definitely considering it." – Playwriting Student, 2020

2 Week Summer Playwriting Intensive
June 26th – July 9, 2022
Tuition: $2,500
In this 2-week summer intensive, the select group of students craft their plays in a professional and educational environment. Every morning, the students work on their writing in a master class led by a professional playwright. In the afternoon, students participate in classes along with the NHSI Theatre Institute and a Television Pilot Class. Evenings will be filled with field trips to see Chicago theater, as well as film screenings and master classes with the NHSI Film Institute.

[T]he staged reading surpassed my expectations and was unlike anything I had experienced before. I don't think it was an experience I could have found anywhere else…Thank you for a great 2 weeks!"



The Cherubs program has taught me that success requires hard work and dedication."