The NHSI Film & Video Institute offers students the same quality of experience they will encounter at top collegiate film programs, including Northwestern's Radio-Television-Film Department. Students get to experience the world-class facilities at Northwestern University, get a taste of Chicago, and steep themselves in their art for five weeks. Students leave this program better film makers, communicators, and collaborators.

Summer 2023
Northwestern and NHSI will continue to monitor health information from the CDC and will adhere to all guidelines and directives put out by the State of Illinois. At this time, we are intending to host our programming on Northwestern's campus this summer. If for any reason this is not possible, we will notify families as soon as possible via email and refund any deposits as necessary. We look forward to assessing your application soon. Please be sure to check our website frequently for additional updates.
Dates for Summer 2023 Film & Video Institute
5 Weeks
June 25 – July 29, 2023
Students can select a concentration in:

Learn from a world-class faculty of working film professionals
Hone your skills in screenwriting, directing, acting and production
Explore Adobe Creative Cloud and Discover how to make and edit your films
Attend special sessions with Northwestern RTVF faculty

In the event of Online Programming, the following materials are required:
Production/Screenwriting Students will be supplied with Adobe Creative Cloud to upload on their desktop or laptop computer.
Students can shoot with their own prosumer camera, DSLR, or cell phone that can shoot high quality footage.
ALL Students must use a desktop or laptop computer with a webcam, microphone, and audio capability.
This online course works best with a fast, reliable internet connection, and requires Chrome web browser.
ALL Students should be prepared to dedicate 6-10 hours per week for this course.

What Our Students Have Said:
There were so many different types of people with such strong creative outlooks. The faculty were also incredible! They were so inspiring, talented, and warm."
I learned something new every day. I loved the hands on experience."
I learned so many valuable things this summer…I learned about things having to do with film and video such as acting techniques, TV writing, and production/camera angles and terms. However, I also learned vital lessons regarding acceptance, diversity, friendship, collaboration, cooperation, independence, and more."
My favorite component was working with such amazing and open minded students and teachers. We were all there for the same reason – to tell stories – to tell our stories."
The electives were incredibly enjoyable and provided me with unique experiences and some of the best moments of my life."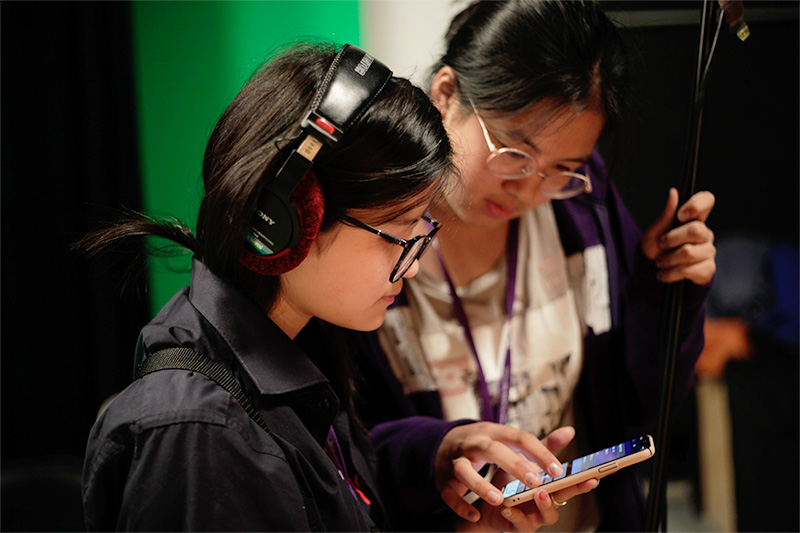 What Our Faculty
Have Said:
When you are 16 and you want to make movies, you feel like you don't belong and at NHSI, they belong. That is one of the best parts of this program – that the students find their community.
What Our Parents Have Said:
I wanted to thank you for providing such a wonderful Cherub experience for our daughter in the Film and Video division this summer. She had a fabulous time on campus, loved being immersed in production, and learned so much. My husband and I were incredibly impressed by the film screening. The students were so talented and creative. It was rather extraordinary what they accomplished in five weeks.

– Cherub Parent 2022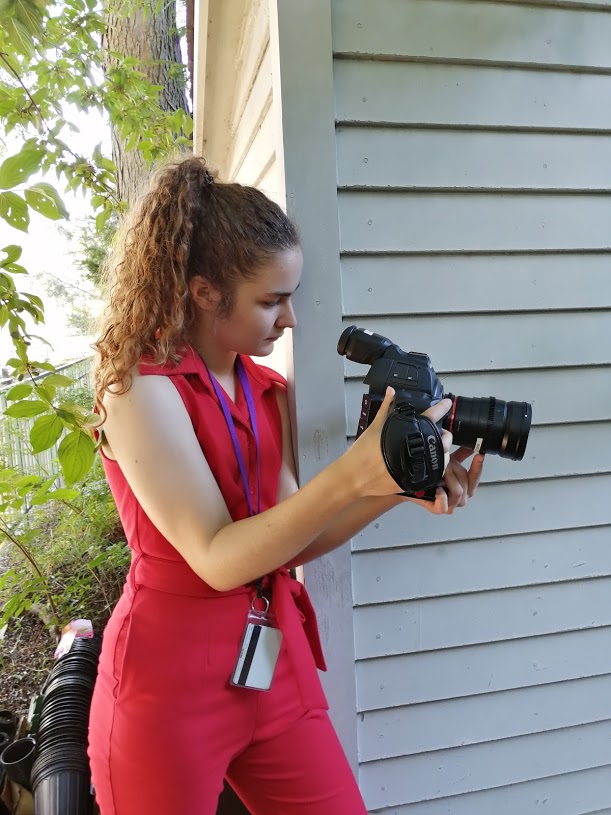 My daughter was a Cherub this summer in the NHSI Film & Video Division. To say she had the time of her life would be a gross understatement. To be frank, words cannot express what an incredible experience this was for her. Every single time we spoke with her her happiness, excitement, creative energy and passion came through. She was surrounded by other individuals who had the same passion and work ethic she had. She was amazed by the talent in the program, from the directors and teachers to the other students. We had high expectations for the program but none of us could have imagined how incredible it would be.

– Cherub Parent