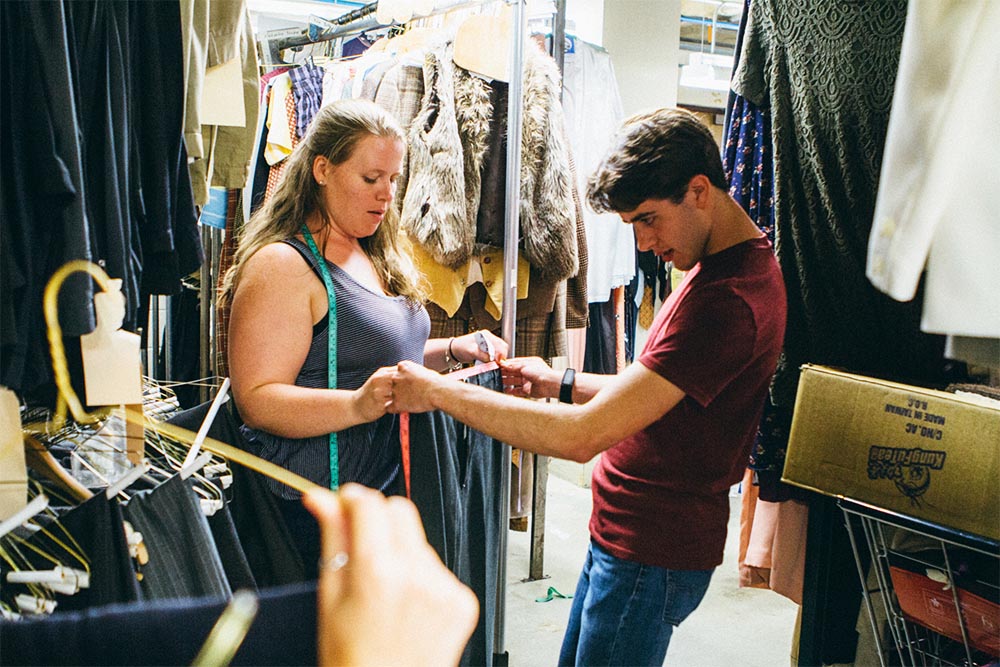 Stage Management/Design-Technical 5-week program

The Stage Management/Design-Technical Concentration of the Theatre Arts program will give students the opportunity to explore a wide range of design elements that bring a theater production to life.
Backstage and design work is brought into the spotlight in this program. All of the Stage Management/Design-Technical classes offer students tremendous opportunities for individual instruction from a select staff of design professionals.

Each Stage Management/Design-Tech student will serve as a Production Coordinator for one of the final productions and will have the opportunity to present an individual project during the final program week.
The Stage Management/Design-Technical students participate in the Core classes of acting, voice & movement in the mornings and take special Stage Management/Design-Tech electives in the afternoons. We believe that to be an effective specialist, one must have a complete understanding of the entire art of theatre.

The most professional, high quality program I've ever done."

I learned so many things about lights that I can apply to work back home."