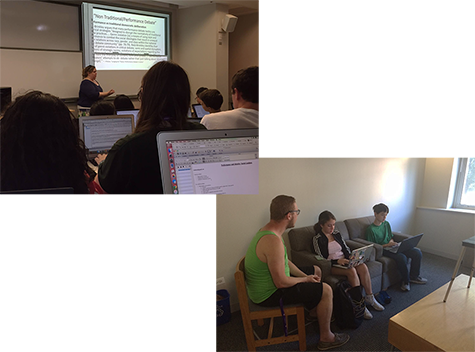 I loved the mixture between lectures, debates, and research. The variety really helped keep things interesting and engaging and all aspects of the three were really positive and helpful."

Eligibility
Students must be current high school freshman, sophomores, or juniors
Rank academically near the top 30% of your high school class
Meet a high standard of character, responsibility, and intelligence
Able to provide evidence of experience and/or interest in Policy style Debate

How to Apply
Fill out and submit the National High School Institute Application including $50 application fee.
You will receive an email from NHSI confirming your application has been received along with next step instructions on how to complete your application. You should receive this confirmation email within 1-3 business days of submission.
Submit the supplemental materials required to complete your application which include your debate record and current high school transcript**. Further details will be included in your confirmation email.
**4- & 6-week Policy Debate applicants will also need to supply a letter of recommendation from their current debate coach.

I thought the best feature of [the Debate Institute] was the cooperative framework the lab leaders fostered. We weren't here to duke it out with each other, but to learn, practice, and help one another."

Application Deadline
The NHSI Debate Institute currently operates on a Rolling Admissions basis. Space is limited, we accept applications through early June or until labs are filled to capacity.
Upon completion of your online application, and the submission of all required supplemental materials, you will be informed of your acceptance status. It is the applicants' responsibility to make sure that ALL necessary supplemental materials have been received in the NHSI office before acceptance.
If you are not sure that your application is complete, please contact us at (847) 491-3026 or via email, nhsi@northwestern.edu.