6 Week and 4 Week Faculty
"Debate camp was an overall amazing experience, I wish it wasn't over. I learned so much about debate and had the best lab leaders. There wasn't a day that I didn't learn something new. I loved having tons of practice debates and the lectures we had were amazing. A lot of the lectures really shaped my perspective on how I view debate. My lab was amazing and I think I really have become a better debater. I am so grateful to have had this experience."

/ 2017 Student

Daniel J. Fitzmier – NHSI Debate Institute Director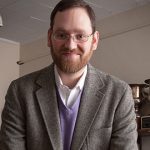 Daniel J. Fitzmier is the Director of Debate and a Senior Lecturer in Northwestern's School of Communication. Over the course of his career, he has coached 10 different teams to the Finals of the National Debate Tournament, including the National Champions in 2015, 2011, 2005, 2003, 2002, and 2000. He has also coached seven Copeland Award-winning teams, the award given to the team with the top overall performance each debate season. He has coached two Top Speakers at the NDT and is the only coach to ever coach more than one woman to win that award. Dr. Fitzmier has received the James J. Unger Award more than any other coach – having been awarded that honor in four of the last eight seasons. He was voted the National Debate Coach of the Year in 2012 and has coached fifteen teams to the Final Four of the National Debate Tournament as well as seventeen top five Copeland finishers in his seventeen years of working as an assistant, graduate student, and director. The summer institute in 2019 will mark the thirtieth Northwestern Debate Institute at which he has served as the director or instructor.

Theo Noparstak – NHSI Debate Institute Associate Director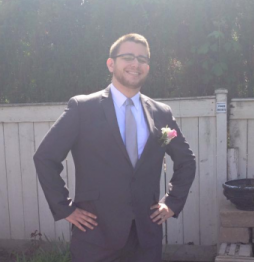 Theo Noparstak is currently a policy debate coach at Northwestern University where he's coached teams to tournament championships and top-3 national rankings. He graduated from the University of Kentucky with a bachelor's degree in political science and set records on the Kentucky policy debate team, graduating with the second-most wins at the National Debate Tournament in school history. He started his debate career at Niles West high school in Skokie, Illinois where he helped start their policy debate program. During his senior year he earned the most bids to the Tournament of Champions in the country and was the #1 ranked debater by the IHSA.

Jeff Buntin – Faculty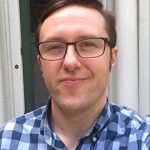 Jeff Buntin coaches debate at Northwestern University. During his tenure, Northwestern's teams have won the NDT twice, reached the finals three times, received four Copeland Awards, and won virtually every major invitational tournament and round robin. He is widely regarded as one of the leading neg strategists and researchers in college debate, and is an ideal instructor for anyone looking to improve at research, file construction, and any aspect of debating on the negative.

LaTonya Starks – Faculty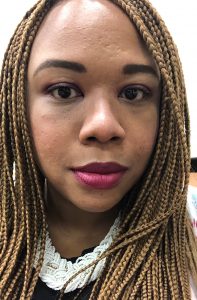 LaTonya Starks began her debate career as a sophomore at Morgan Park High School, located on Chicago's south side. She is a Chicago Debate League alum, as well as one of the first CDL teams to qualify for the National Forensic League Championships. Upon graduating from high school, LaTonya was recruited by Scott Deatherage, then the Director of Forensics at Northwestern University, to debate at Northwestern.
LaTonya is a graduate of Northwestern University and a four-year member of the Northwestern Debate Society. She was the first African-American woman to debate for four years at Northwestern, and Northwestern Debate Society's First African American female coach. LaTonya has coached teams to three National Debate Tournament Championships, numerous Copeland Award winners, as well as to many appearances in the Finals and Semifinals of the NDT. She has previously worked for the National Association for Urban Debate Leagues and as the Executive Director of the Milwaukee Debate League. LaTonya has had the honor to judge many of the finest debate minds in the nation and takes great pride in the fact that she is just as often a preferred judge for teams who want to run 10 off case arguments as she is for teams who run arguments about blackness, race, gender and sexuality.

Dave Weston – Faculty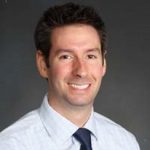 Dave Weston has been coaching high school policy debate for over a decade, and currently coaches at New Trier High School. Dave's teams have consistently debated in the elmination rounds of regional and national tournaments, including the Niles Township Invitational, Greenhill Fall Classic, Heart of Texas Invitational, University of Michigan Tournament, the Barkley Forum at Emory University and the Glenbrooks.

Tara Tate – Faculty
Tara Tate has been a nationally successful high school coach since 2000, with programs at Glenbrook South (IL), Colleyville Heritage HS (TX) and the Blake School (MN). Tara has enjoyed national success with numerous championships at most of the major high school national invitationals.

"I loved the camp environment during and outside of lab. I connected with people from all over the country and the campus is BEAUTIFUL, and it is very easy to navigate. We had a good balance of fun, free time, and debate."

/ 2017 Student