Dr. Randall Bush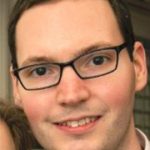 (Ph.D., Communication Studies, Northwestern, 2012) is Interim Director of the Northwestern Debate Society. A specialist in rhetoric and theories of argumentation, Randall has worked with some of the most successful college and high school debaters in the nation at Northwestern. He is particularly focused on helping students to delve into and articulate the critical, cultural, and democratic facets of political arguments.

Jeff Buntin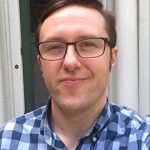 Jeff Buntin coaches debate at Northwestern University. During his tenure, Northwestern's teams have won the NDT twice, reached the finals three times, received four Copeland Awards, and won virtually every major invitational tournament and round robin. He is widely regarded as one of the leading neg strategists and researchers in college debate, and is an ideal instructor for anyone looking to improve at research, file construction, and any aspect of debating on the negative.
Lincoln Garrett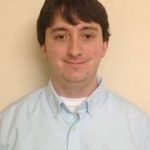 Lincoln is the head coach at the University of Kentucky and an assistant coach at the Montgomery Bell Academy. Lincoln's high school teams have won Wake Forest, the Barkley Forum at Emory University, and the Glenbrooks. Montgomery Bell is the first high school in history to clear four teams at the Tournament of Champions. Kentucky has had three NDT first round bids, cleared five different partnerships to NDT elimination rounds, and have made deep runs at each major college national tournament in the four years since Lincoln has been a coach.
Pauline Esman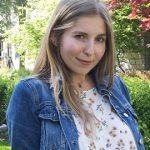 Pauline Esman is a senior at Northwestern University studying political science and psychology. She has done policy debate for eight years. She and her partner, Christopher Callahan, were first-round recipients to the National Debate Tournament during the 2016-2017 season. At the start of the 2017-2018 season, Pauline and Chris were semifinalists of the Georgia State Tournament and finalists at the Kentucky Tournament. Pauline previously worked at the Northwestern Debate Institute as a lab leader in 2014 and 2015. Outside of debate, Pauline does political science research and has spent the past year as Vice President of the Chi Omega Fraternity.
Garrett Abelkop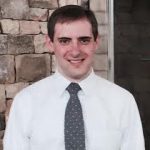 Garrett Abelkop is an Assistant Administrator at Chattahoochee High School and the former Head Debate Coach at Chattahoochee, where he led Hooch to top national finishes including winning the Greenhill, Michigan, and Ohio Valley tournaments. Before Chattahoochee, Garrett coached the University of Kentucky debate team to the quarterfinals of the NDT. Garrett debated for Michigan State in college, where he was a frequent top-five speaker, a first round NDT debater, and a three-time NDT elim participant. In high school, he debated for Chattahoochee finishing in second place at the TOC.

Tara Tate

Tara Tate has been a nationally successful high school coach since 2000 with successful programs at Glenbrook South HS (IL), Colleyville Heritage HS (TX), and The Blake School (MN). Tara has enjoyed national success with numerous championships at most of the major high school national invitationals. Her team won the NSDA National Championship in 2014, was runner-up for the national title in 2013, and finished third in 2012. She has had numerous teams in the elimination rounds of the TOC, including the finals. She is the past President of the National Debate Coach Association and is widely regarded for her teaching methods with younger debaters. Tara has led our sophomore lab for the past six years.
Eric Oddo
Katie Weston
Dave Weston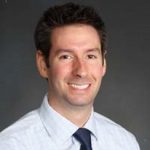 Dave Weston has been coaching high school policy debate for over a decade. After working with Pittsburgh Central Catholic, he spent four years coaching Cathedral Preparatory School in Erie, PA. He has just finished his sixth year coaching at New Trier High School in Chicago's north suburbs. During the span of Dave's coaching career he has coached state champions in both Pennsylvania and Illinois. His teams have consistently debated in the elimination rounds of regional and national tournaments including the Niles Township Invitational, Greenhill Fall Classic, Heart of Texas Invitational, University of Michigan tournament, the Glenbrooks, The Paradigm at Dowling Catholic, the John Edie Holiday tournament hosted by the Blake School, The Barkley Forum at Emory University, and the Cal Invitational at UC Berkeley. During his time at New Trier, the school has qualified teams to the Tournament of Champions with finishes in the 2017 semifinals and 2016 octofinals. New Trier's teams have also qualified for the elimination rounds at the National Debate Coaches Association national championship. In addition to coaching and teaching, Dave has served as the president of the Illinois Debate Coaches Association and is currently on the executive board of the National Debate Coaches Association.
Aaron Vinson
Aaron Vinson is the Head Speech and Debate Coach at New Trier High School in Winnetka, Illinois. Over the course of his career he has coached Illinois varsity state champions in Policy, Lincoln Douglas, and Public Forum debate. He has also coached 37 students in Policy, Lincoln Douglas, Public Forum, and Congress debate at the Tournament of Champions. Aaron has worked at debate programs at Miami University, Michigan State University, and Michigan University. He has worked at the Northwestern Debate Institute for five years as a lab leader, Public Forum director, dorm director, and associate director.

Previous Guest Lecturers
Dr. Chris Lundburg
Peyton Lee
Seth Gannon
Arjun Vellayappan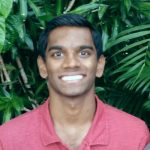 Arjun Vellayappan graduated from Northwestern in 2015. In his senior year of debate, Arjun and his partner Alex Miles won the 69th National Debate Tournament and were awarded the Copeland Award for the second year in a row. He also was an NDT finalist with partner Peyton Lee in 2013 and quarterfinalist in 2012 and 2014 while consistently gathering top ten speaker awards at every major tournament. Arjun won 13 major tournaments while in college including the Wake Forest tournament all 4 years, prompting a motion to change the trophy name in his honor. In addition, he was a highly successful high school debater and proud NDI alumni from Lexington, reaching finals of the Tournament of Champions and winning the Harvard Round Robin as a senior. He is about to start working at PricewaterhouseCoopers in Chicago and this will be his fourth summer teaching at the Northwestern Debate Institute.
Layne Kirshon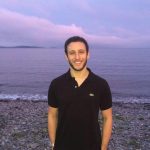 Layne debated for Northwestern from 2010-2013 where he won the Copeland Award in 2012, was in the Semi-finals and Finals of the NDT in 2011 and 2012 respectively, and was the 2nd speaker at the NDT in 2012. In high school he was in the Semi-finals of the TOC in 2009 and 2010. He is currently pursuing a PhD in economics.