George Keating – Director of the Theatre Arts Program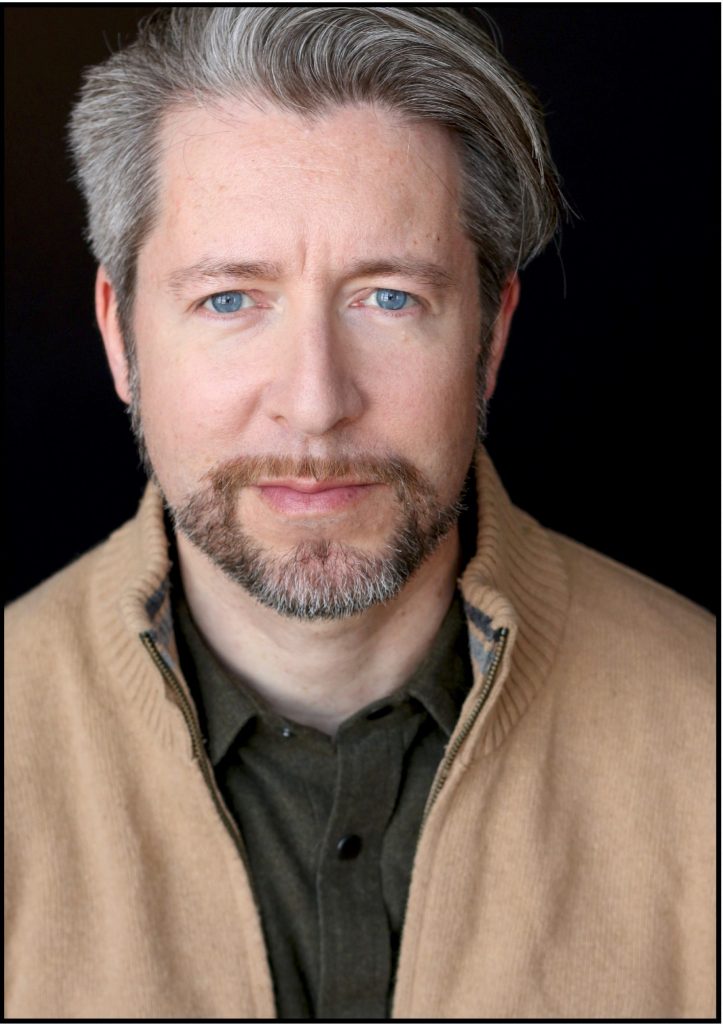 George Keating is a theatre actor, director and educator. George is a longtime member of Actors' Equity Association and appears on Chicago's many stages such as: Paramount, Goodman, Northlight, Chicago Shakespeare, Marriott, Drury Lane, First Folio and Court. George is co-founder of Theatrebam Chicago and co-creator of the award-winning hit show Schoolhouse Rock Live! and its sequel Schoolhouse Rock Live, Too!. He appeared in the original cast of Schoolhouse Rock Live! in Chicago, and subsequently for many years on tour and off-Broadway. George was honored to train in kabuki with Shozo Sato, Royal Treasure of Japan, culminating in a production of the world premiere Kabuki Lady Macbeth at Chicago Shakespeare Theatre. George received the inaugural Angela Lansbury Award for Best Supporting Actor at the International Mystery Writers' Festival.
He holds a BFA in Acting from The Theatre School at DePaul University, and he is an Adjunct Professor of Movement to BFA and MFA Acting majors at TTS DePaul.
George has served as NHSI/Cherubs Core Faculty since the year 2000, and has directed numerous Cherubs' productions. He performed the role of Associate Artistic Director in recent years and is now honored to lead the NHSI Theatre Division. The Cherubs history is long and the cherubs community is vast. George is dedicated to continuing the good work accomplished by his friend and predecessor, Ann Douglas, adapting traditions from decades past and working with the current generation to keep the Theatre Cherubs program going strong into the new decade. A true teaching artist for the last thirty years, he maintains an active presence throughout the theatrical profession and in numerous training institutions.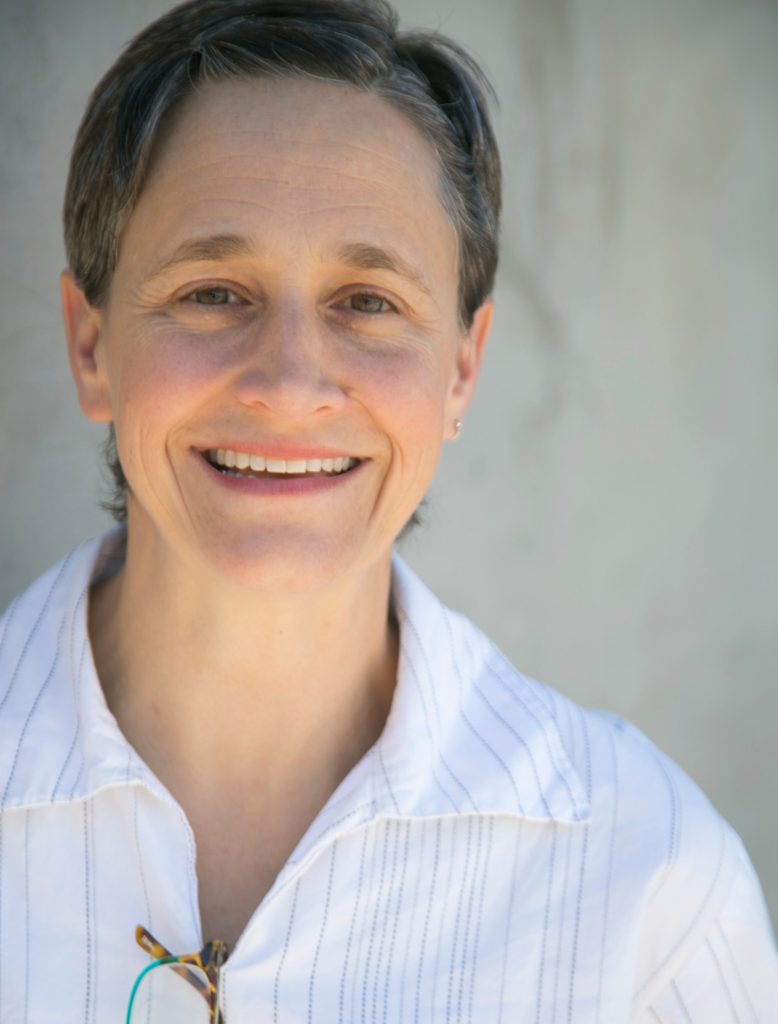 Heather Basarab – Design Instructor
Heather Basarab is a theater educator and the production manager for Northwestern's Wirtz Center for the Performing Arts. Her 25-year career as a San Francisco-based lighting designer has spanned work with companies including the Joe Goode Performance Group, La Mama (NY), Aurora Theater, Magic Theatre, Marin Theater Company, Cutting Ball Theater, Shotgun Players, Chris Black Dance, Fogbeast Dance, AXIS Dance Company, The New Pickle Circus, Cirque Mechanic (LV), Imagery Dance, the Dorsch Gallery (Miami), LACMA (Los Angeles), and the STOMP Company (NY). Ms. Basarab has taught design, stagecraft and stage management at Sonoma State University, where she also mentored designers for Powerlines, a new play development project; she also mentored production and stage management students through a residency at UC Berkeley. She was the co-director of Tamalpais High School's nationally recognized Conservatory Theater Ensemble, where she created and supervised the student-run production and design department.
Ms. Basarab holds a BA from the UCLA School of Theater, Film and Television and a MS in Arts Education from Dominican University of California.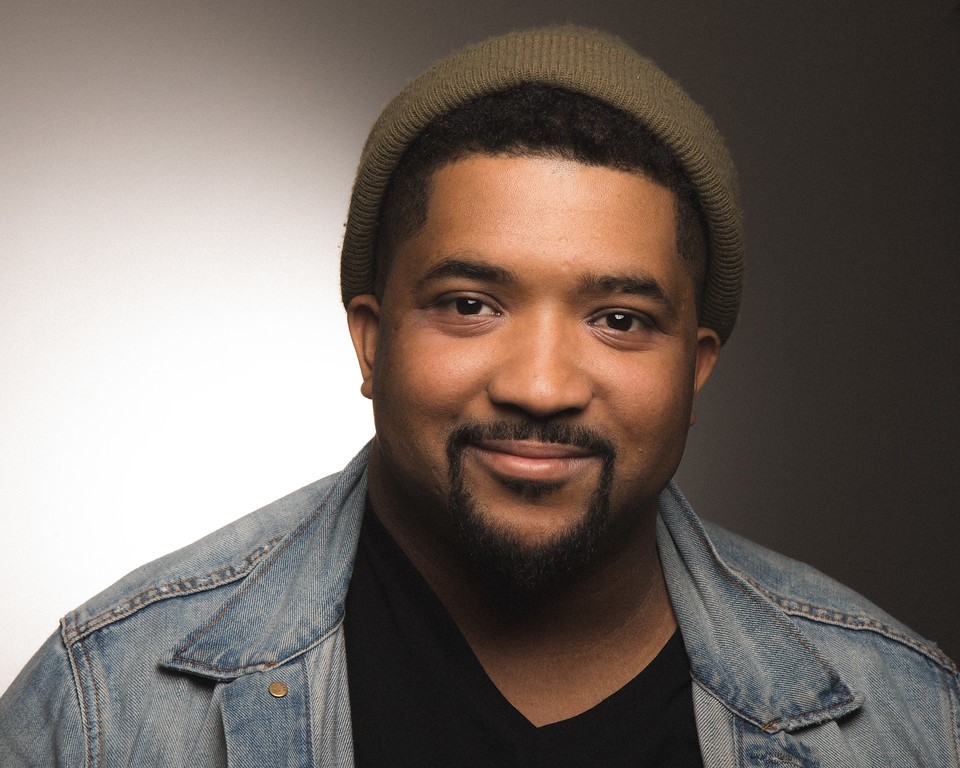 Monty Cole – Director/Electives
Monty Cole, an award-winning theatre and film writer-director and teacher from Oak Park, IL, has workshopped and directed new plays and re-imaginings of classic texts with companies across the country including Steppenwolf, Center Theatre Group, The Goodman Theatre, The Repertory Theatre of St. Louis, Victory Gardens Theater, the Center for New Performance, Cape Cod Theatre Project, Alley Theatre, and others. His plays include American Teenager (a commission from the Goodman Theatre) and Black Like Me, an adaptation of the 1961 novel currently in development with The Repertory Theatre of St. Louis. He recently finished a residency in the Goodman Theatre's Playwrights Unit; and he is currently an Artist in Residence at the Center for New Performance. This Summer, he will direct three short films: Six Feet Apart by Isaac Gomez, Sons of Toledo, written by Cole and Matt Foss, and his own short, Whole. He was recently announced as a Bridge to Faculty Research Scholar for the University of Illinois in Chicago's Theatre department. Monty Cole has BA in Theatre Studies from Emerson College and an MFA Directing degree from the California Institute of the Arts.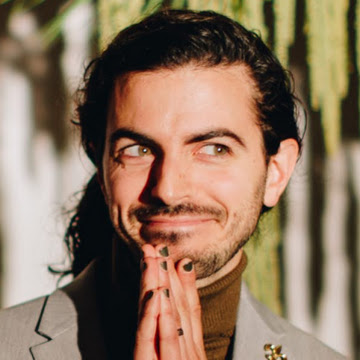 Frankie DiCiaccio – Core/Director
Frankie DiCiaccio (they/he) is an actor, theatre-maker, and arts educator who splits their time between New York City and Illinois. Frankie has been a member of NHSI's core Voice and Movement faculty since 2017, and my goodness are they excited to be back this summer! They've taught students of all ages, from preschool to college. Recent directing credits include The Walk Across America for Mother Earth by Taylor Macand Love and Information by Caryl Churchill at Northern Illinois University. Directing and choreography credits also include projects at Club Oberon (Boston), Steppenwolf (Chicago), and LaGuardia Performing Arts Center (NYC). Frankie co-wrote and directed the one-person narrative cabaret An American Variety starring Joey Donnelly, which received a workshop at The Dare Tactic (NYC). Next fall, Frankie will direct Christopher Marlowe's Edward II at Northern Illinois University. Acting credits include Cordelia in King Lear (The Shakespeare Forum, NYC); Young Lucius in Titus Andronicus (Shakespeare Project of Chicago); Old Green Grasshopper in James and the Giant Peach and Preacher in Violet [BroadwayWorld Boston Nomination, Best Actor in a Musical] at the American Repertory Theatre (Boston); and Medvedenko in The Seagull and part of the devising ensemble of Christmas at the Ivanovs' at the Moscow Art Theater School (Moscow, Russia). Frankie is currently collaborating with Chicago-based choreographer Molly Shanahan on adapting her doctoral dissertation in dance into a book.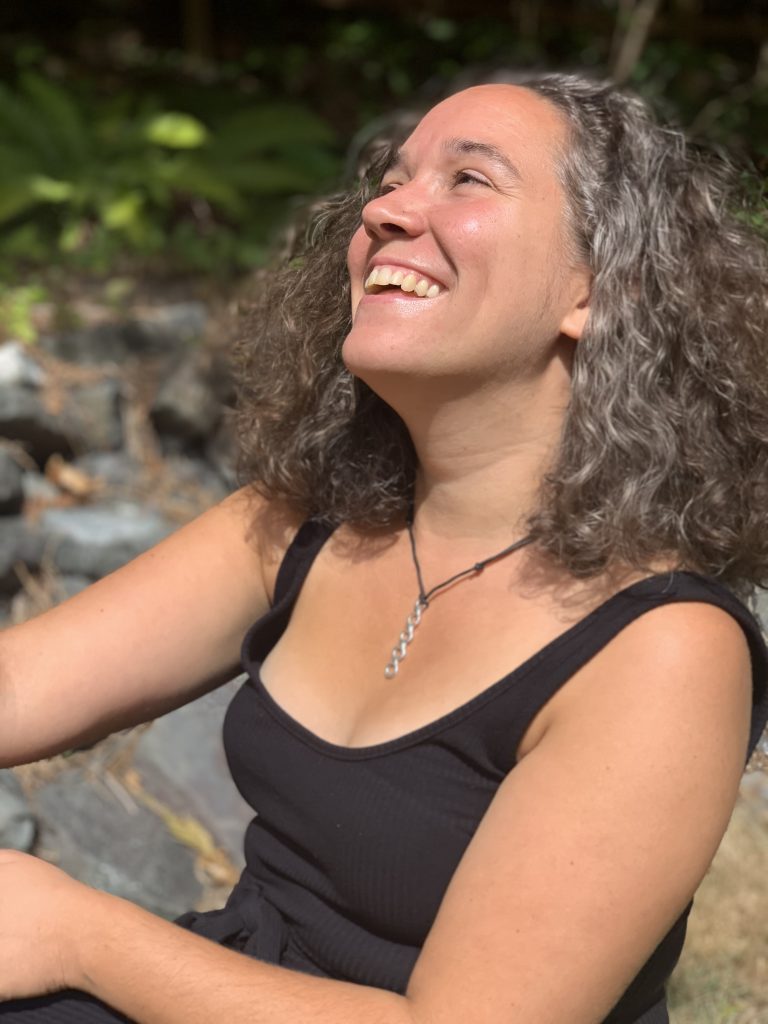 Claribel Gross – Core/Electives/Director
Claribel Gross is a nomadic theater maker, director and teaching artist. She has training and experience in Social Justice Theater, Devised Theater, Theater of the Oppressed, Theater for Young Audiences, Experimental writing and Solo performance. She has a passion for new work, works in development and devising work with communities. As a performer, teaching artist and arts administrator Claribel has worked with Penumbra theatre, Teatro del Pueblo, English speaking Theater of Rome, Bedlam Theater, Pillsbury House Theater and Hamline University. In her own work Claribel explores her multilingual, multi ethnic upbringing. Claribel holds a BA from the University of Minnesota and an MFA from Sarah Lawrence College.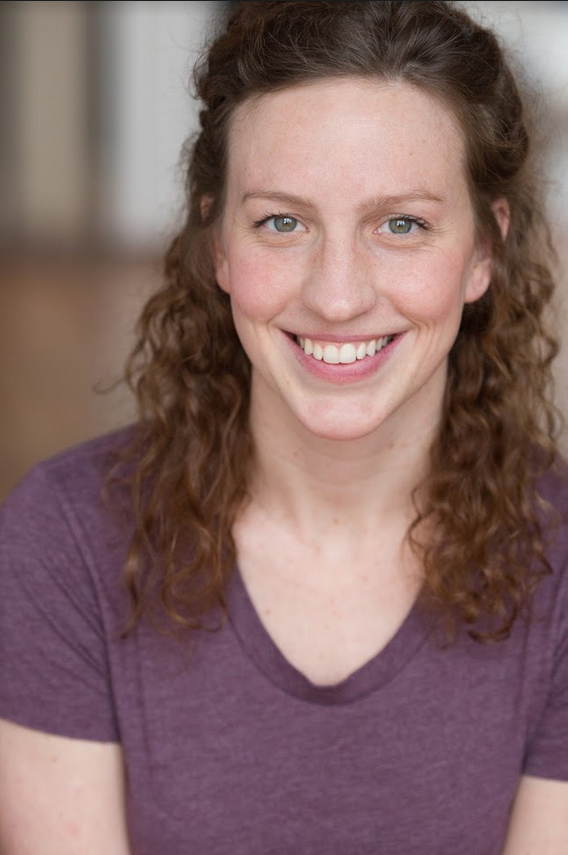 Erika Haaland – Core/Electives
Erika Haaland is a Chicago-based theatre artist and educator. She has worked with theatre companies and universities nation-wide as an actor, teacher, choreographer, and composer. She founded Created Wellness, a movement-based wellness company, was the National Co-Director & Developer of Statera Mentorship and has spent the last 5 years working as a Social Emotional Learning Specialist. As an avid collaborator, she is passionate about devising and developing new work. She received her BA from the University of Evansville, IN and her MFA from UC Irvine.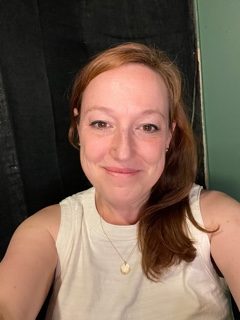 Lauren Pizzi Montgomery – Director
Lauren Pizzi Montgomery (she/her) is an actor and teacher originally from San Francisco, now based in Chicago. She is an assistant professor of Speech and Theater at Truman College. Work with Chicago theater companies includes, First Floor Theater, The House Theatre of Chicago, Griffin Theater Company, IO Theater and Steppenwolf. Before the arrival of Covid, Lauren could regularly be seen performing with the Real Housewives of Improv. Lauren in a graduate of the MFA program at The Theater School at DePaul University. This is her fourth summer as part of the NHSI faculty.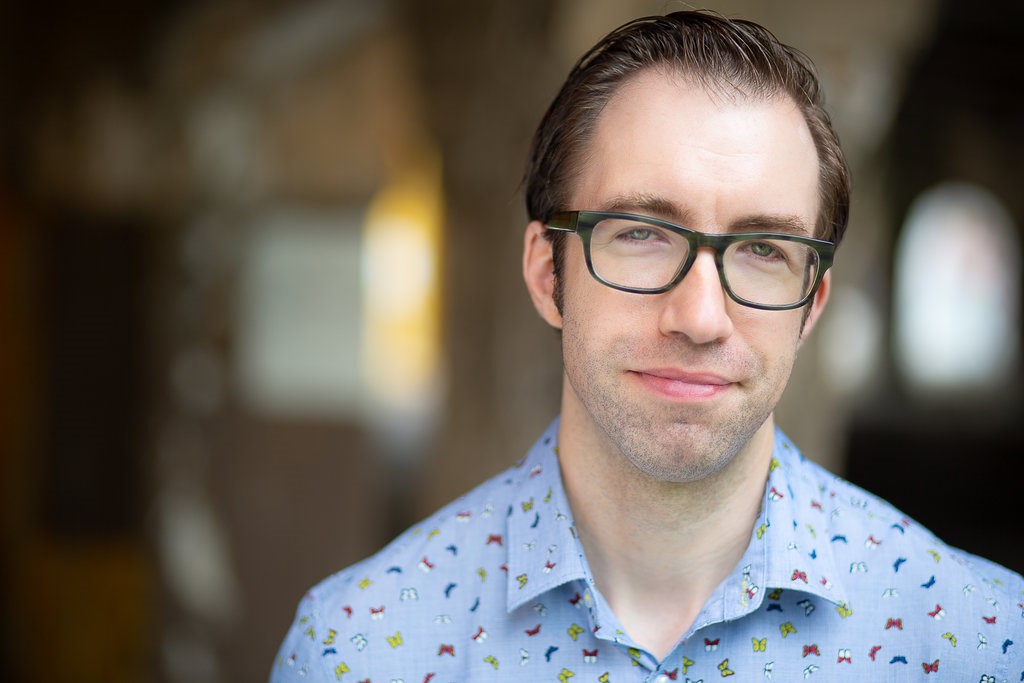 Michael Osinski – Core/Electives/Director
Michael Osinski is returning for his 7th summer at Cherubs. He is a Philadelphia-based director, deviser, producer, and educator. Most recently he directed a streaming production of A Twist of Water for Passage Theatre Company in Trenton and a live Zoom production of Click by Jacqueline Goldfinger for Arcadia University. Right before the pandemic, he co-created and directed 2 new works with his self-producing collective The Antidote: Red Lodge, Montana (2019 Philadelphia Fringe Festival) and The Celebrity Guide to Mental Health and Wellness (2019 Philadelphia SoLow Fest). He has assistant directed for Tony Award-winning director Rachel Chavkin at The Old Globe, and he has directed or assisted at Steppenwolf Theatre Company, Wilma Theater, Azuka Theatre, and Mauckingbird Theatre Company. He was a co-founder, resident director, and Producing Artistic Director of Flashpoint Theatre Company in Philadelphia. He currently teaches at Rowan and Temple Universities. www.Michael-Osinski.com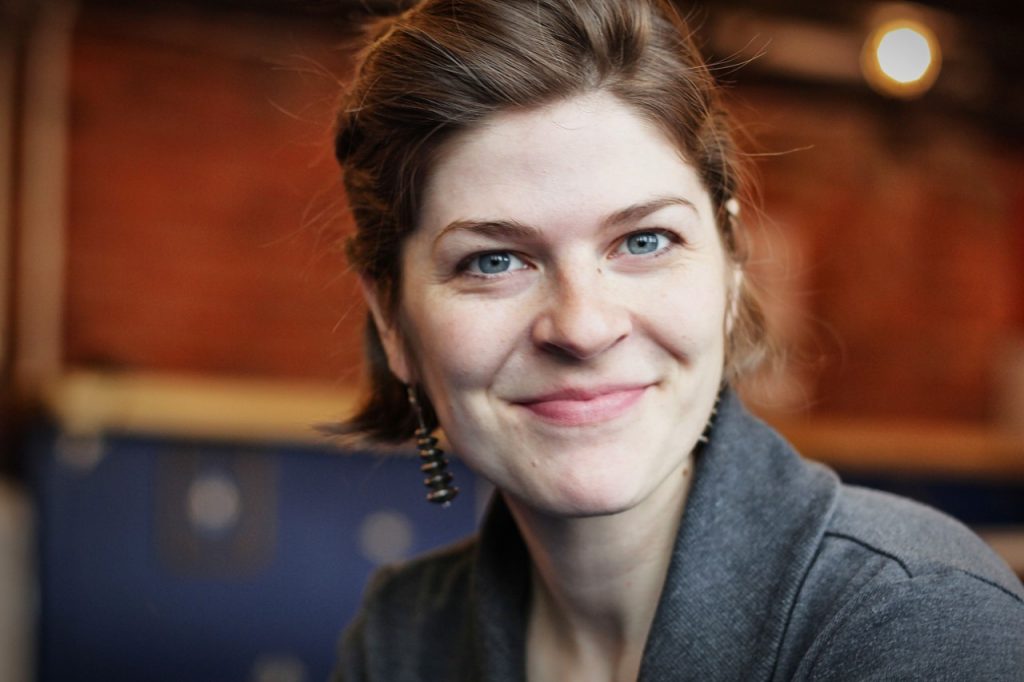 Emily Ritger – Associate Director
Emily Ritger is a director, playwright, and arts administrator based in Chicago. As a teacher and director developing new work, she has worked for American Theatre Company, Redmoon, Cleveland Public Theatre, Northlight Theatre, ChiArts, The National High School Institute, and Carthage College. Ritger's training includes ensemble based work, Viola Spolin Theatre Games, Viewpoints, Puppetry, Contact Improv, experimental writing, and various forms of music. She is the founder of The Midwives, an artistic development company serving makers of different disciplines across the country. Her current projects include Behaymas, a collaboration with playwright Aliza Bartfield, three humans and one animal blur the lines of domesticity and societal constructions of family. The Women Like a River Falling From the Sky, a collaboration with Claribel Gross and Mekala Sridhar, inspired by Isabel Allende's The Stories of Eva Luna, the piece is an irrational response to Allende and her characters. And The WI Collection, a work of poetry celebrating rural America – its voice, land, dialect, and sense of community. Emily received her MFA from Sarah Lawrence College, a BS in Theatre and Philosophy from the University of Evansville, and has trained at La MaMa Umbria in Italy and Paul Sills' Wisconsin Theatre Game Center.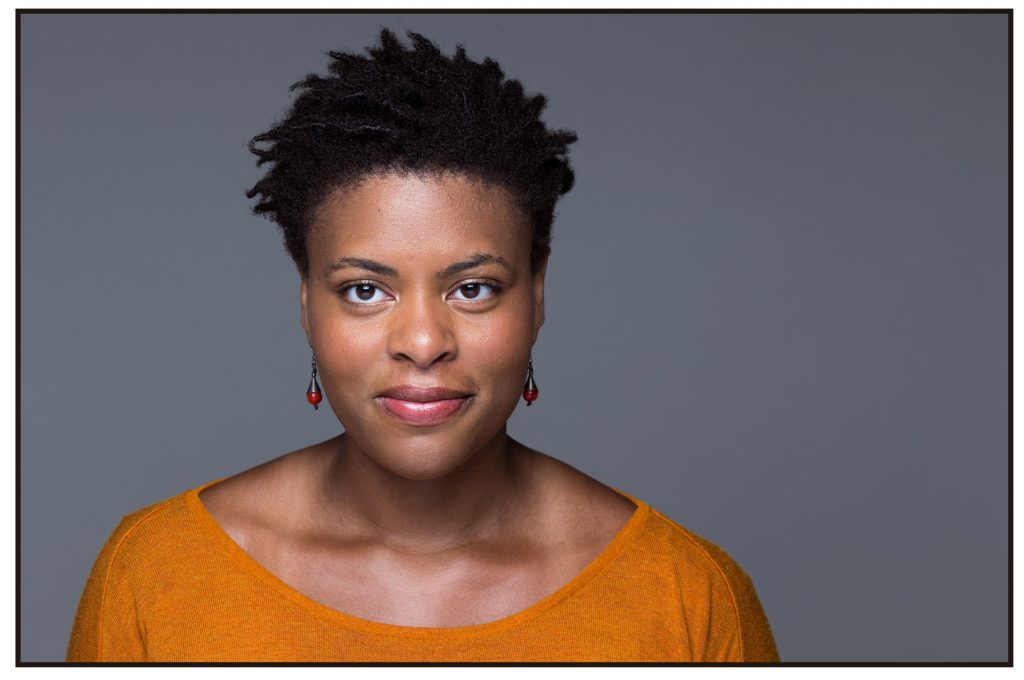 Jessica Dean Turner – Core/Electives
Jessica Dean Turner is an actress, teacher, and Chicago native. Chicago theatre credits: Lady from the Sea (Court Theatre); Roe, Lottery Day (Goodman Theatre); Tiny Beautiful Things (Victory Gardens); Red Rex (Steep Theatre, Joseph Jefferson Award Nomination for Best Supporting Actress); United 232, Season on the Line (House Theatre) Fear and Misery in the Third Reich (Haven). Regional: As You Like It, Caesar, Pride and Prejudice (Illinois Shakespeare Festival); Two Gentlemen of Verona, Comedy of Errors (Arkansas Shakespeare Company). Television: CRISIS, Chicago PD, The Chi. Film: "You Too", "Black Womxn". Commercials: "Lunchables" national spot. She has a BFA in Acting from the University of Illinois, MA from NYU in Educational Theatre, is a member of Actors Equity and SAG-AFTRA and is represented by Paonessa Talent Agency.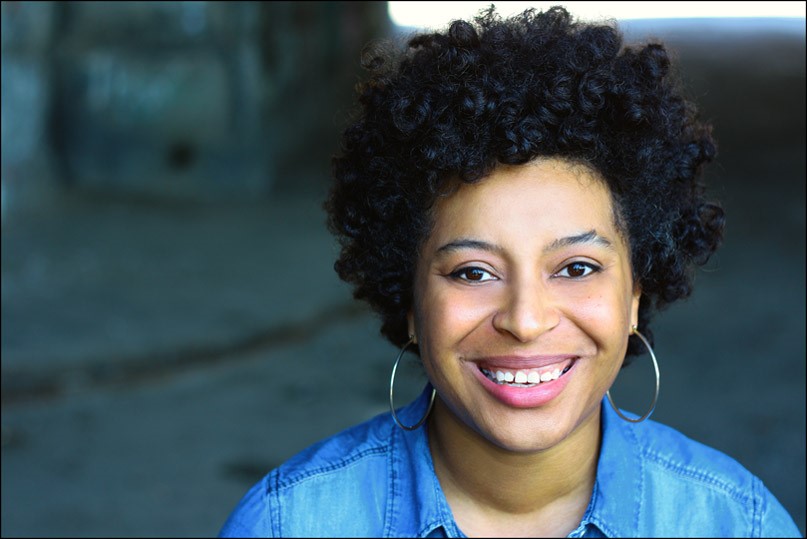 Tai Verley – Core/Electives
Tai Verley (She/Her) is a NYC-born, Philadelphia-settled multifaceted artist. After attending Vassar College for undergraduate studies, Tai obtained her M.F.A. in Acting from The New School for Drama. While her acting credits include the Arden Theatre Company, Delaware Shakespeare Festival, and Philadelphia Artists' Collective, Tai has spent much of her pandemic directing pieces for academic institutions like Villanova and Arcadia University. She is also currently the Artistic Director of Revolution Shakespeare (RevShakes), a small theatre company hoping to deconstruct and adapt the Bard's work. At the moment, she is also dipping her toe into playwriting with an adaptation of Chekhov's Three Sisters that she is developing at the Hatch at the Schoolhouse Residency in New Hampshire this summer.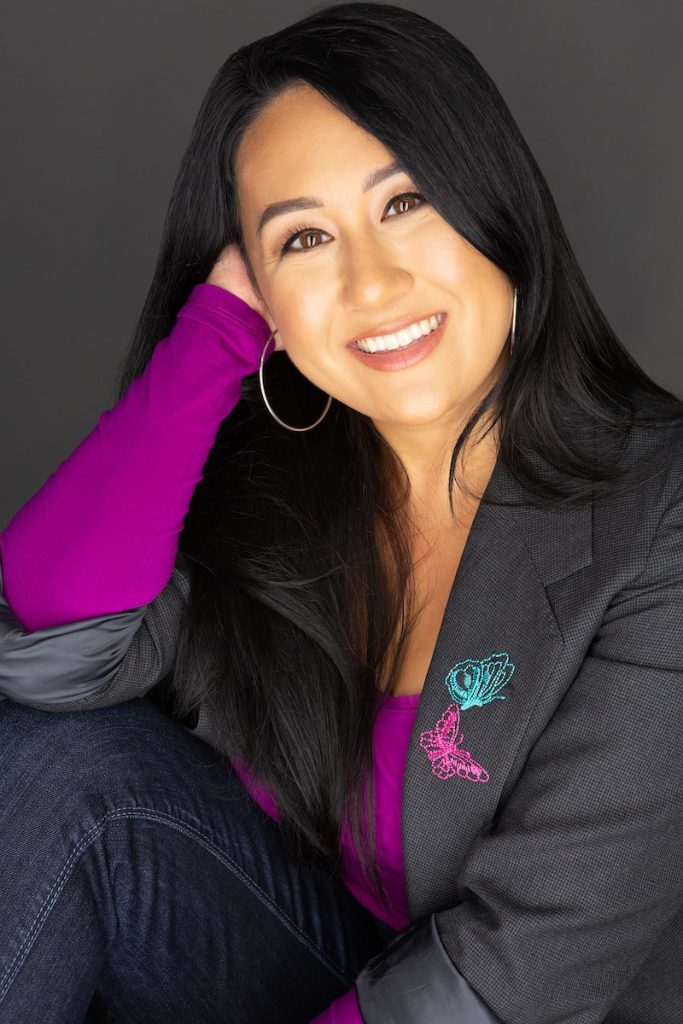 Stephanie Kyung Sun Walters – Core/Electives/Director
Stephanie Kyung Sun Walters (she/her) is a Barrymore nominated actor, playwright, and teaching artist in Philadelphia. She's an InterAct Theatre Core Playwright and the Lead Artist of the Philly Asian Performing Artists' Playwrights Project. A proud member of Actor's Equity, Stephanie most recently performed in InterAct Theatre Company's Man of God. Her additional regional acting credits include InterAct Theatre Company, Philadelphia Asian Performing Artists, Orbiter 3 (Peaceable Kingdom, Barrymore Nominated Best Supporting Actress in a Play), Walnut St. Theatre, and Delaware Theatre Company. Her play, Esther Choi and the Fish that Drowned, was presented at the PlayPenn Conference and with Phoenix Theatre in Indianapolis. The production will world premiere with Simpatico Theatre Company (postponed due to COVID-19) and earned her a spot on the Kilroys List for 2020 and the 2020 Table Work Press Recommended list. She taught playwriting with Bucknell University, PlayPenn, Arden Theatre Company, and Theatre Exile. Stephanie is a proud graduate of Bucknell University, London Dramatic Academy, and CAP21. She is currently pursuing her MFA with Point Park University in Writing for Screen and Stage.