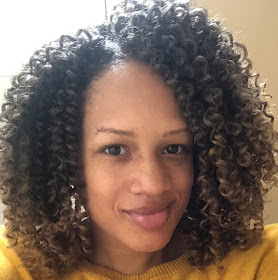 Kaitlin Morris – Film & Video Program Director
Kaitlin Morris is a multi award-winning Executive Producer, Director, Screenwriter, and Film Editor. She has a passion for creating and managing innovative, engaging visuals for national and international audiences as evidenced by her screenwriting, live production, and post-production experience for the Baltimore Ravens Broadcast Department, major television networks, her multi award-winning web series 'Do Us Part', multi award-winning teleplay Two-Fifths, and the 127-time Emmy-Award winning production company, NFL Films. As a screenwriter and producer, she has written and edited for over ten television shows shown on Amazon Prime, NFL Network, FOX, NBC Sports, and digital platforms. She also teaches screenwriting at the University of Wisconsin-Milwaukee. 
Kaitlin studied Improv and Writing at The Second City Training Center in Chicago. She holds a BA in Creative Writing from the University of Illinois at Urbana-Champaign and an MFA in Screenwriting from DePaul University.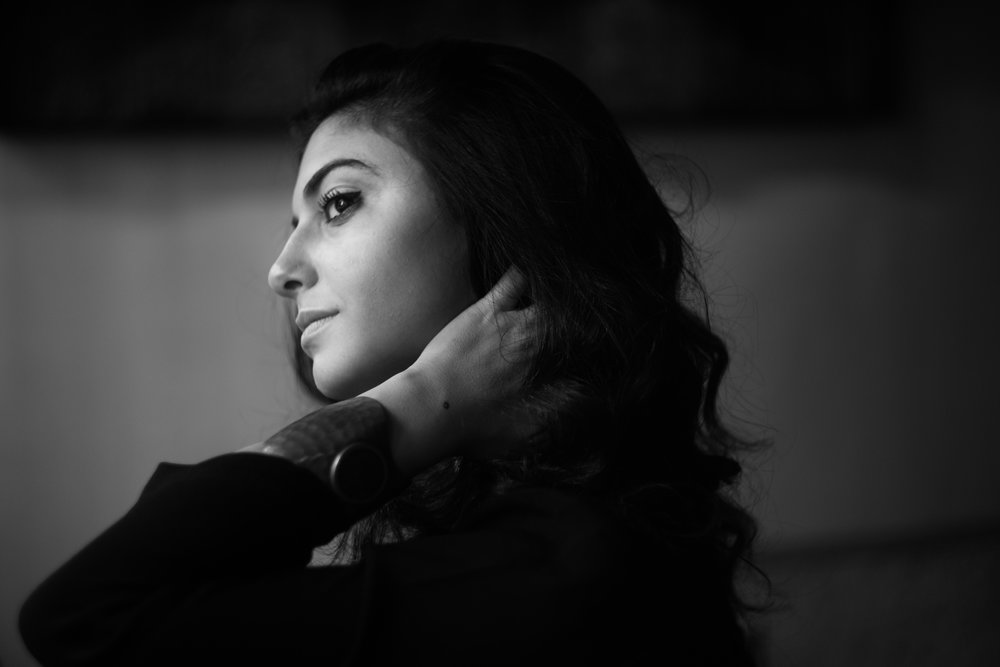 Mounia Akl – Faculty/Production
Mounia Akl is a Lebanese Director and Writer living between Beirut and New York. She is currently in post production on her feature film COSTA BRAVA LEBANON, co-written with Clara Roquet and produced by Abbout Productions. With this project, she was selected to participate in the Sundance Screenwriters and Directors Labs, the Cannes Cinefondation Residency, the Tribeca Film Institute and the Torino Film Lab.
Mounia holds a bachelor's degree in Architecture from ALBA, Lebanon and an MFA in Directing from Columbia University, New York. Apart from her Directing work, Mounia has taught film Directing at the Northwestern University, Chicago and taught a screenwriting Lab at Columbia University where she also was the TA of Richard Peña.
Her previous work includes Fiction Films, Series and Fashion Films. Her short film, Submarine, was in the Official Selection of the 69th Cannes Film Festival (Cinéfondation), had its North American premiere at the Toronto International Film Festival and its MENA Premiere at the Dubai International Film Festival where it won the Jury Prize. After Submarine, Mounia was chosen by the Directors' Fortnight to represent Lebanon at the 70th Cannes Film festival as part of Lebanon factory. She co-wrote and co-directed with Costa Rican director Neto Villalobos and their film "El Gran Libano" opened the Directors' Fortnight on May 18, 2017 then went on to screen at the BFI and the Sarajevo Film Festival.
When it comes to TV, Mounia is in development for TV show "2020 Women" with co-writers Clara Roquet, Francisca Alegria, and Fernanda Urejola. In the last years, Mounia directed the episode Forbidden Love in London of the Do Not Disturb Series, produced by Pulse Films and Jude Law, for Blackpills. It was the first time she had gone back to TV since her web/TV show in 2010, her first film school, Beirut I love You, which she co-created, co-directed, co-starred in, and ran on prime time on LBC for 40 episodes.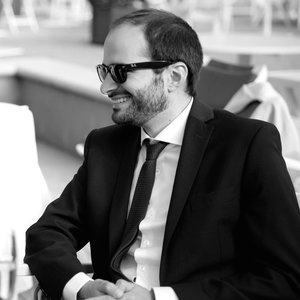 Cyril Aris – Faculty/Production
Cyril Aris is a Lebanese Director & Screenwriter based in New York, and a member of the Academy of Motion Picture Arts and Sciences®. His feature documentary, 'The Swing' (2018), premiered in Karlovy Vary and won awards in El-Gouna, Rome, London, Budapest and Tunisia, with the Hollywood reporter calling it an 'intimate and moving […] meditation on truth, love and lies in the face of illness and death'.
His fiction short 'The President's Visit' (2017), premiered in Toronto (TIFF) and won awards in Dubai, Nashville, and the National Board of Review. Previous credits include short film Siham (2013), jury award at Palm Springs, LBC's TV series Beirut, I Love You (2011, 2012), and Yahoo's web-series Fasateen (2012), which both gathered several million views, as well as BBC's short documentary Beating Hearts (2020).
Aris holds an MFA from Columbia University and is in development for 'It's a Sad and Beautiful World', recipient of a development grant from the Mitteldeutsche Medienförderun in Germany, selected at the TIFF Filmmaker Lab, the Nantucket Screenwriter Colony, the CineGouna platform in Egypt, the Red Sea Lodge in Saudi Arabia, a residency at the Cité des Arts in Paris, and won the ART award at the Beirut Cinema Platform, and is in production for his documentary 'Dancing on the Edge of a Volcano', recipient of the Bosch Film Prize at the Berlinale 2021.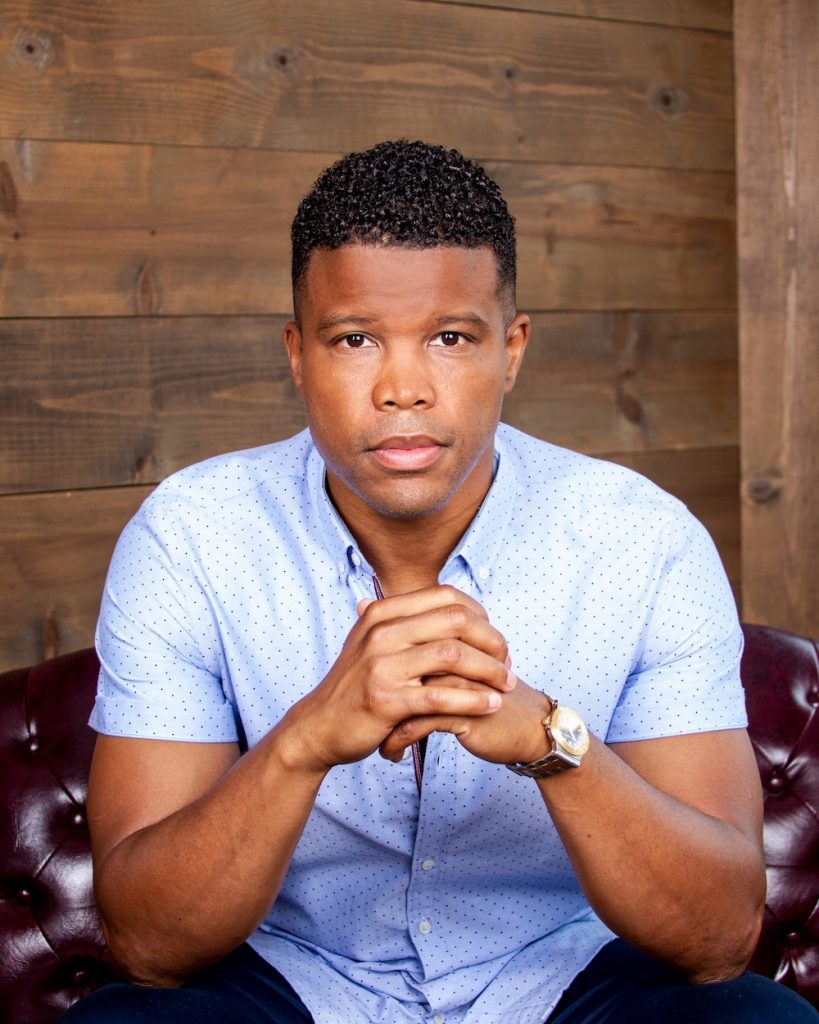 Sharif Atkins – Faculty/Acting
Sharif Atkins' most recent work includes recurring roles on "Queen of the South" for USA, "Shameless" for Showtime, "Seal Team" for CBS as well as a starring role in the FOX Television Pilot "Amy's Brother." He starred as 'Clinton Jones' for six seasons on the USA's original series "White Collar," and is probably best known for his memorable seasons as 'Dr. Michael Gallant' on the iconic Television hit "ER." Sharif has performed many notable roles on Television in series including "The Good Doctor," "Magnum P.I.," "God Friended Me," "The Gifted," "The Good Wife," "House," "CSI: Miami," "Criminal Minds," "Lucifer," "Rizzoli & Isles," "Sleepy Hollow," "Cold Case," "Numb3rs," "Hawai'i," "The 4400," "Eve," "Chase," "Raising The Bar," "Close to Home," to name a few.
On film, Sharif has appeared in the Marvel feature "Guardians of the Galaxy" as well as various independent feature films including "Open House," "Brothers Blood," and "Oceanus." He will next be seen in the Peter Winther directed thriller "Aftermath." He starred in the Warner Brothers feature film "Preacher's Kid" and appeared in the features "All Nighter," "Paved with Good Intentions," and "Out of Exile."
Sharif was born in Pittsburgh, raised in Chicago, and educated at Northwestern University. Sharif began his career in Chicago theatre, then moved to Los Angeles to pursue TV & film but he made a triumphant return to the stage, starring as 'Clay' in the Classical Theatre of Harlem's critically acclaimed 50th Anniversary presentation of "Dutchman."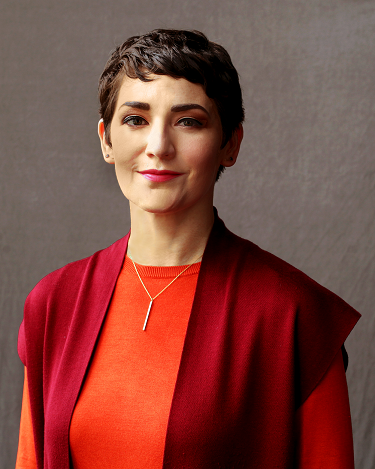 Dolores Díaz – Faculty/Writing
Dolores Díaz is a Chicago-based chicana playwright and screenwriter originally from the border city of Laredo, Texas. She is currently developing work as part of the Playwrights Collective at Dolores Díaz is a Chicago-based Chicana playwright and screenwriter originally from the border city of Laredo, Texas. She is currently developing work with TimeLine Theatre, The Goodman Theatre, and Broken Nose Theatre. In the fall and spring, she will teach at Columbia College and Texas Tech University, respectively. In 2022, Dolores will attend Tectonic Theater Project's Moment Work Institute in New York.
Most recently, her play, The Curse of Giles Corey, was a finalist for the Seven Devils Playwrights Conference and a semi-finalist for the 2020 Bay Area Playwrights Festival and the 2020 Blue Ink Playwriting Award. Her short musical, At Home in Pilsen, was showcased in February 2020 in a collaboration between Chicago Dramatists, Chicago Music Theatre Festival, and Underscore Theatre. Her full length play, Los Tequileros, received a reading from 16th Street Theater in October 2019. Rehearsal premiered August 2019 as part of Bechdel Fest 7 with Broken Nose Theatre and the Steppenwolf LookOut Series and was performed again in October by NoMads Art Collective. Dolores's play, Man of the People, was produced by Three Cat Productions in October 2018. Also in October 2018, Nothing Without a Company (Chicago, IL) premiered Appreciation Day; MOJOAA (Raleigh, NC) presented the play the same month. Performing Arts Studio presented Dolores's work devised using Boal's Theatre of the Oppressed methodologies as part of their Forum Theatre's 2018-2019 season.
Dolores's experience as a teaching artist includes work with Shattered Globe Theater's Protégé Program and students at Texas Tech's Wild Wind Lab, the University of Notre Dame, and Northwestern University.
She is a graduate of Northwestern's MFA Program for the Stage and Screen and currently serves as a Dramatists Guild Representative for the Chicago Region.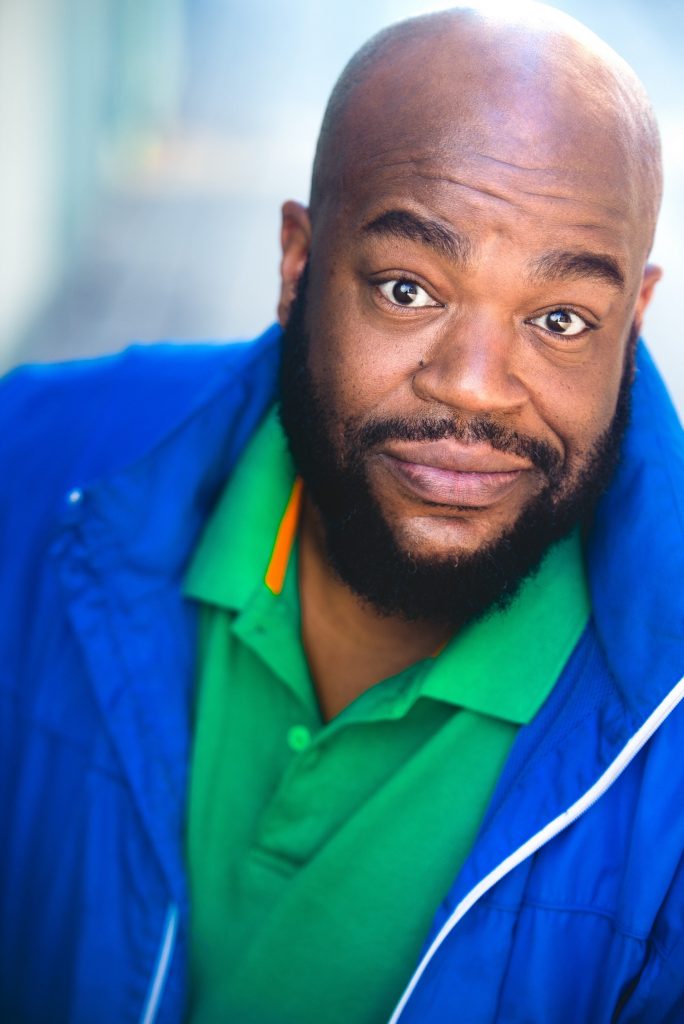 Marcus Folmar – Faculty/Acting
Marcus Folmar started his career in entertainment as a child nearly thirty years ago in Denver, CO where he booked his first network television job on NBC's Father Dowling Mysteries. Marcus attended Northwestern University in Evanston, IL where he majored in Radio, Television and Film Production and Acting. In addition to his honors production degree, Marcus received a certificate for the successful completion of The School of Communication's Writing for the Media program.
A working actor and improviser in Los Angeles since '99 and a private audition coach since '05 (www.bookingroomLA.com) Marcus is currently on House Harold team Cheeks at The Upright Citizens Brigade. Upon his arrival in L.A., roles on shows such as Frasier, Malcolm in the Middle, ER and Monk soon followed. More recently, Marcus worked on Ballers, Black-ish, Fresh Off the Boat, and freshman legal drama Bluff City Law. On the commercial side, Marcus has booked nearly two dozen national spots and campaigns including recent spots for Ally Bank, Best Buy and Xfinity. In all, Marcus has appeared in over 70 TV shows, films and commercials.
As a writer, Marcus won Writemovies.com's International Screenwriting Competition in 2002 with his romantic comedy The List. Starring Wayne Brady, Sydney Tamiia Poitier, and Jane Lynch, The List was produced in 2006 and played at numerous film festivals before being nationally broadcast as an ABC Family original movie in 2007 receiving three NAACP Image Award nominations including one for Best TV Movie. With a combined total of over 250,000 views on Facebook, Marcus not only stars in the comedic web series Alley Way alleywayseries.com but also wrote and directed all 9 episodes of the show's first season. Season 2 is currently in post-production.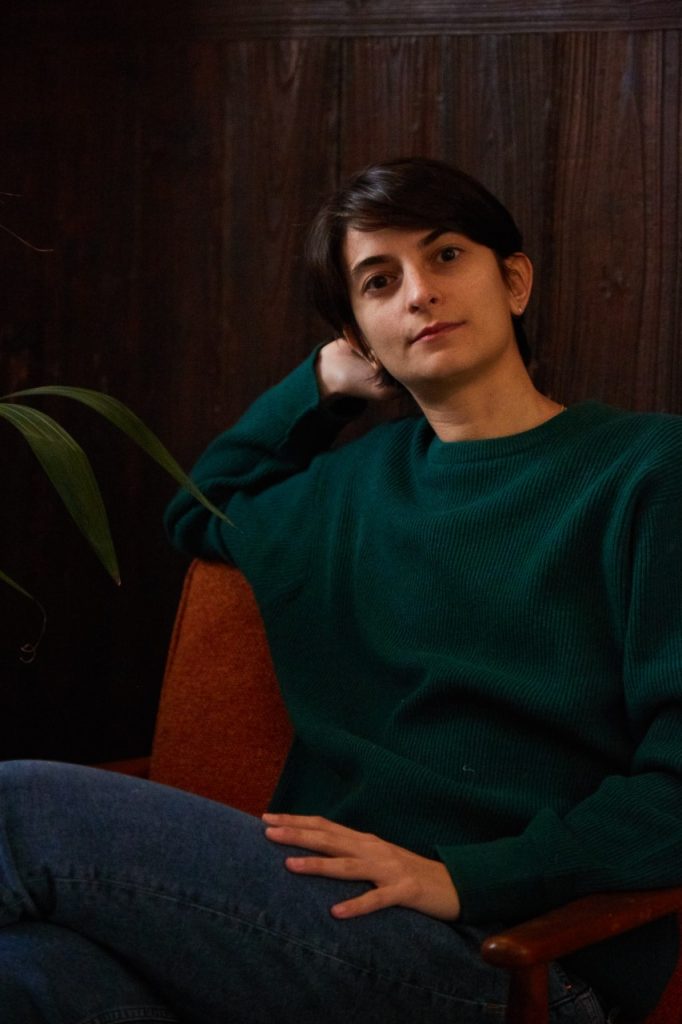 Fede Gianni – Faculty/Writing & Post-Production
Fede Gianni is an Italian screenwriter and director. Her two short films "Primo" (2017) and "The Friend from Tel Aviv" (2015) have been shown in international film festivals including Palm Springs International ShortFest, Cinemed, Frameline, Outfest, and have received awards from the Director's Guild of America, the Adrienne Shelly Foundation, IFP and Vimeo.
She is currently in development for her first feature film Karaoke King, selected for the Torino Film Lab, IFP Week 2019, the Oxbelly Lab in Greece and has been awarded the SFFILM RAININ GRANT.
Gianni holds an MFA in Film from Columbia University, and has taught Film at Columbia University, and NHSI at Northwestern University.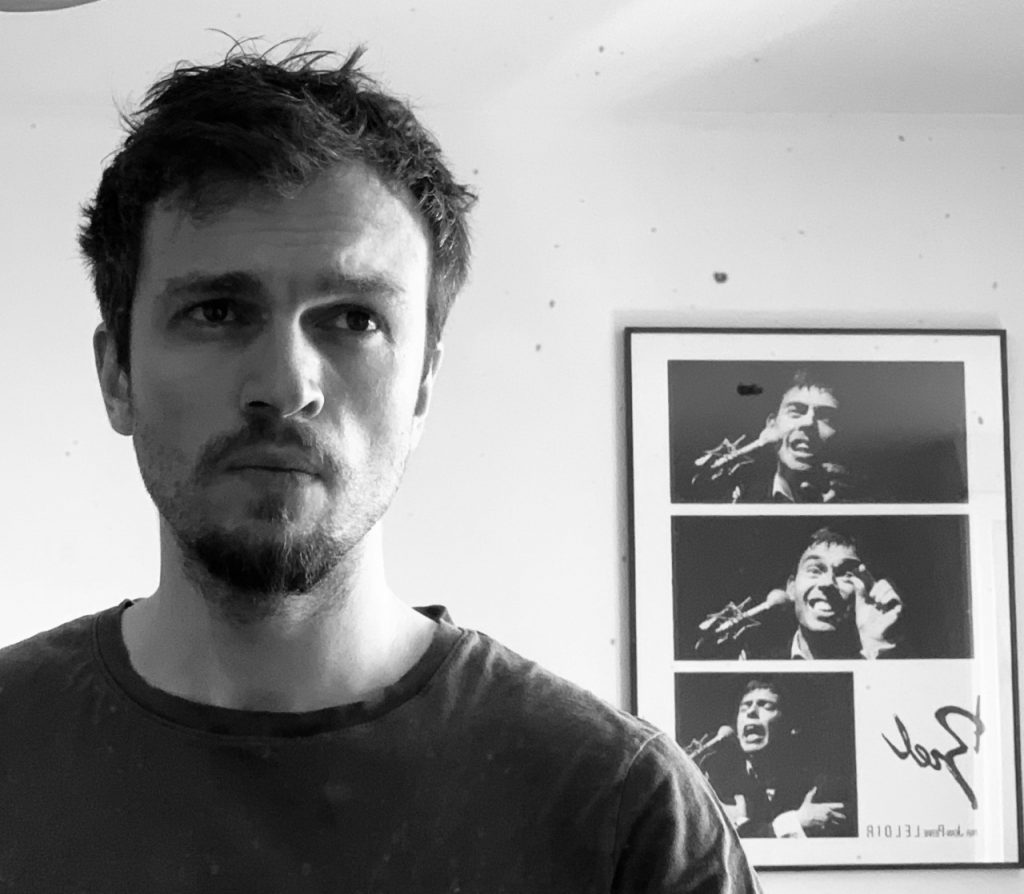 George Sikharulidze – Faculty/Production
George Sikharulidze was born and raised in Tbilisi, Georgia just before the collapse of the Soviet Union. At 18, he moved to the United States to pursue his studies in New York. He received a B.S. in Media Studies from New York University and an M.F.A. in Film Directing from Columbia university.
His short films set in Georgia, include The Fish that Drowned (2014), which premiered at the Clermont Ferrand Film Festival, Red Apples (2016) and A New Year (2018) which were both selected in the official competition at the Toronto International Film Festival and other festivals, winning multiple awards. His latest shor t Fatherland premiered in the official competition at the Sundance Film Festival in 2019.
His first feature project Panopticon explores adolescent sexuality and Christian fundamentalism in the post-Soviet Georgia. The project has been developed at the Cinéfondation Residence of Cannes Film Festival, as well as the Torino Script Lab 2019 and Torino Feature Lab 2020. Apart from writing and directing, George teaches filmmaking at Tisch School of the Arts at New York University.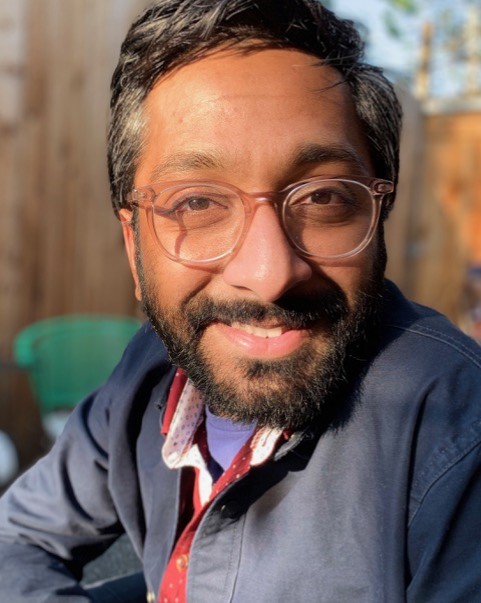 Raj Trivedi – Faculty/Writing
Raj Trivedi was born in Bombay and grew up in Houston when his family moved on a whim with no prospects. Like many immigrant families, they survived as a team of three navigating this new world together. Balancing assimilation and tradition, east and west, and slowly found their footing. He found his passion for storytelling at the University of Texas in Austin, before moving to New York as a freelancer before attending Columbia University for an MFA in screenwriting and directing.
His films have screened internationally and won awards including grand prizes for screenplays at the Nashville Film Festival. They have also been recognized with the Arthur J. Harris Memorial Prize and Katharina Otto-Bernstein Film Fund.
After directing second unit on two seasons of the Homicide City franchise on Discovery ID, Raj most recently directed an episode of 20/20 on ABC. He has co-developed and written a pilot for a limited series, and has other feature length projects in the works with other creative partners. After translating Ramin Bahrani's The White Tiger, Raj is currently assisting Bahrani on an upcoming project for Apple TV. Most recently, he was selected into THE SALON 2021 Mentorship Program where he's been working closely with mentor Aneesh Chaganty on his numerous projects.
Raj is currently attached to direct his feature film debut set in India, and is working on developing two feature projects.
Film & Video Division – Application Information and Deadlines – Tuition and Fees – Scholarships and Financial Aid