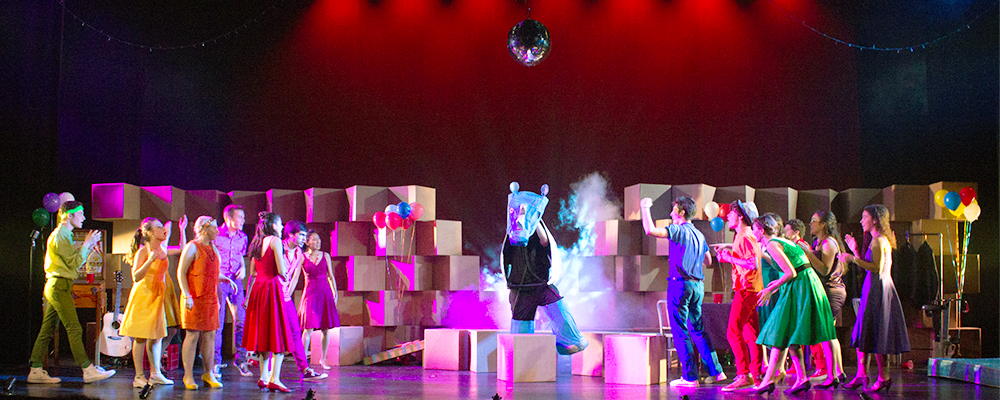 Theatre Arts Program Cancelled for Summer 2020
Northwestern University has cancelled all residential and face-to-face youth summer programs for summer 2020 due to the ongoing COVID-19 pandemic. Northwestern is committed to the health and safety of all its students, staff and faculty.  In light of current CDC guidelines, NHSI would be unable to ensure the health and safety of Institute participants.  Therefore, our Theatre Arts Institute has been cancelled for this summer.
NHSI has decided not to take this Institute online.  We will refund all tuition payments that have been made, including the deposit.  We appreciate your patience with NHSI and Northwestern University during this process.  You do not need to do anything for your refund to begin processing.  Please look for our FAQ page to be posted soon that may clear up additional questions.
If you have any concerns in the meantime, please contact nhsi@northwestern.edu and we will do our best assist you.
**Design/Tech students may also apply for the full 7-weeks.
***The Musical Theatre tuition includes both the 5-week Theatre Arts Program and a 2-week Musical Theatre Extension.
Our Theatre Arts Division is an immersive, hands-on exploration into stage performance and production. A rigorous combination of classes and rehearsals provide students with a challenging and inspiring learning environment every day for 5 weeks. Working with professional theatre practitioners from around the country, students receive extraordinary training in a collaborative and supportive environment.

We're Unique Because:
Every Theatre Arts student performs in one of our highly regarded final productions, presented to family and friends in repertory during the final week of the program. Design/Tech students serve as stage managers for these fully realized productions.
The NHSI allows students to create theater without placing a focus on grades or numeric evaluations. Students can feel free to try every exercise, idea, style, etc., to their fullest without fear of 'failure.'
We create a safe environment to explore and experiment, while at the same time pushing actors and designers to discover themselves and to take their art to new and unexpected levels.

 

What the Faculty Say:
The demands placed on cherubs are not unlike the demands placed upon college students (and professional actors). It is assumed that any student entering this program has reached the level of maturity, understanding, and dedication necessary to handle everything that will be expected of him/her."
I believe that there is no other program in the world like the NHSI Theatre Arts Division. This may seem like an awfully tall statement, but given what we offer to the students and demand of them in return I don't believe there is anything comparable."

What Our Students Say:
My favorite part of the program was the freedom to explore my art without any limits or hindrances and being able to have a college experience."
The staff truly made it feel like you were working with professionals, which is what one looks to get out of a program as rigorous as this. At the same time, however, each and every one of them was approachable, willing to exchange advice, and personable in their own right…and that is something not every summer program can offer."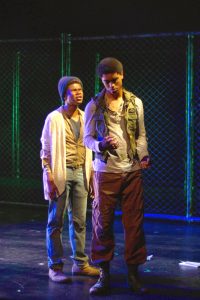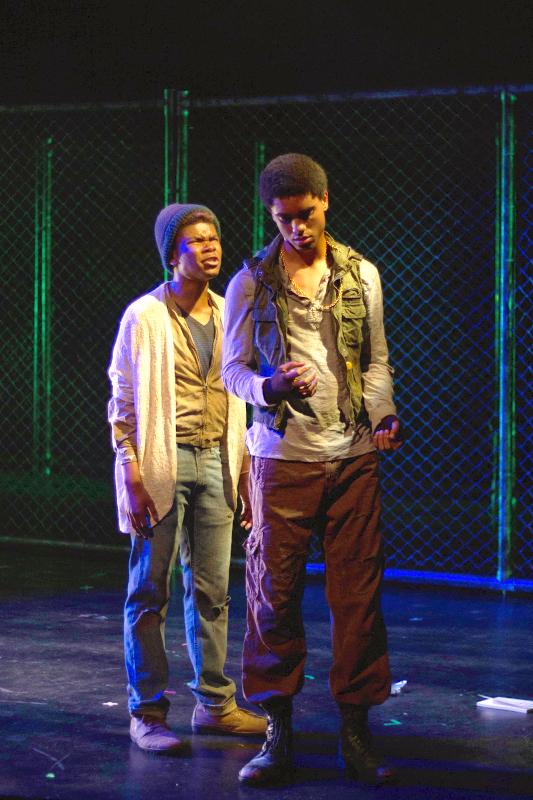 A noncompetitive, safe and encouraging atmosphere to learn."
I also learned a lot about audition technique and etiquette which will serve me well as I audition for college and enter the professional world."

What Parents Say:
I want to thank everyone at National High School Institute – Theatre Arts Division summer program for my daughter's wonderful experience. From the moment we arrived to check her into the program, your top-notch staff couldn't have been nicer and more helpful."
The directors and the cast and crew of all the shows were amazing. I saw all 10 plays and thought they were all fantastic. My daughter's director made a strong impression on her. She learned so much from him and felt he extracted her full potential. She feels she can take these skills and techniques she learned and apply them to her future performances."
This was truly a life changing experience for my daughter. I know she will never forget this summer and that she will take all that she learned with her throughout her life. Thanks from the bottom of my heart."